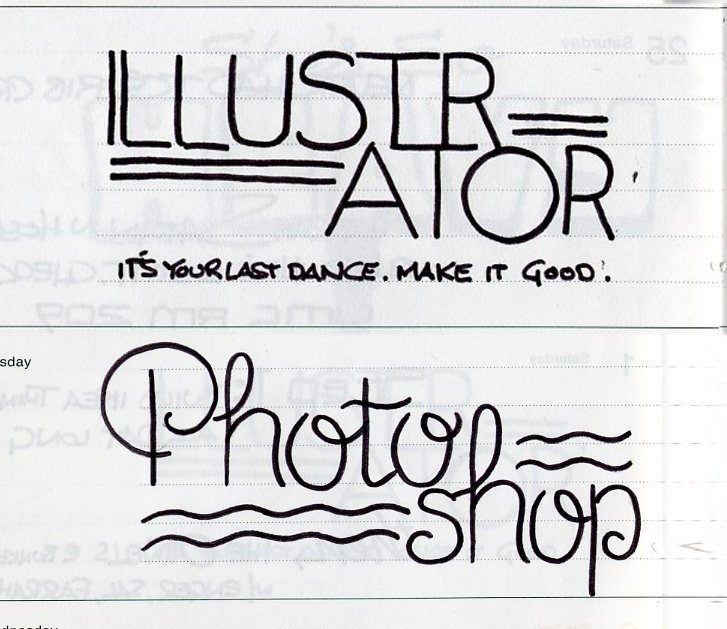 I've been teaching Typography at UNLV for the last couple years (GRC 360.1002, come check it out) and this was me reminding myself in my calendar book that I have classes in both of those to teach. Just some tips and tricks for doing type in those programs effectively.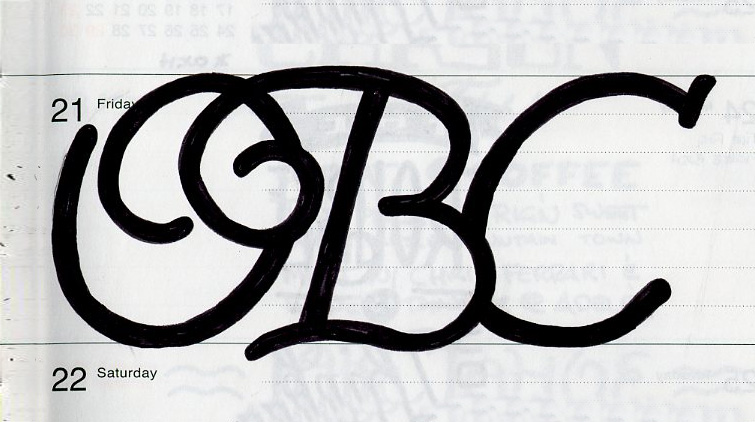 And of course April means OBC, when all the outlaw bicycle clubs from all over America come to Vegas for our annual hoedown. It's great, this year's theme is One Big Club.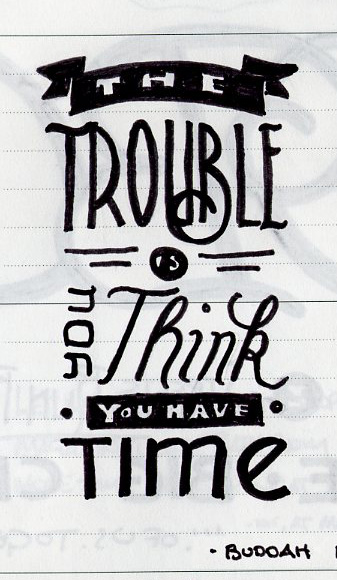 Oh, and I'm teaching my students to sketch out typographic quotes, too.